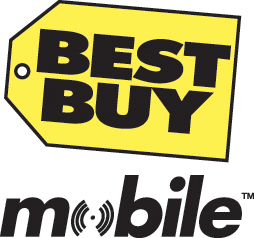 Get a Bonus $50 Best Buy® gift card when you trade in a working smartphone and switch to the Samsung Galaxy S®6 or Galaxy S®6 edge
Valid 5/15/15-5/30/15. Trade-in offer details: Valid in store only. Excludes No-Contract smartphones. Taxes/surcharges due at time of purchase. Taxes applied to price of phone prior to the gift card credit. Not all phones are eligible for trade-in and trade-in value may vary. Excludes phones that are cracked or that lack power. Not available in all locations and some stores may have additional limitations. Not compatible with other trade-in offers. No rainchecks. See BestBuy.com/TradeIn for full details. Carriers, coverage and products may vary by store. Requires credit approval, wireless service plan, qualifying device, and an installment billing agreement for the carrier's required term. $0 down for well-qualified customers. For all others, down payment and other restrictions may apply. Monthly payments for term (20, 24, 30 months subject to carrier) at full retail price. 0% APR. Sales tax (on total price) may be due at purchase. If you cancel wireless service, remaining balance on device becomes due. Restocking fee & other charges may apply. Number of financed devices per account limitations may apply. Subject to carrier terms and conditions. Terms subject to change. Sprint requires eligible upgrade or new activation. Credit approval req. Terms for all other customers will vary including amount due at signing & taxes/fees. Req. qualifying device & service plan. No security deposit required. Upon completion of lease term, customer can continue to pay monthly lease amount, purchase or return the device. Customer is responsible for insurance and repairs. Early termination of lease/service: Remaining lease payments will be due immediately, and requires device return or payment of purchase option device price.
Valid through May 30, 2015
Sign Up For Our Newsletter!